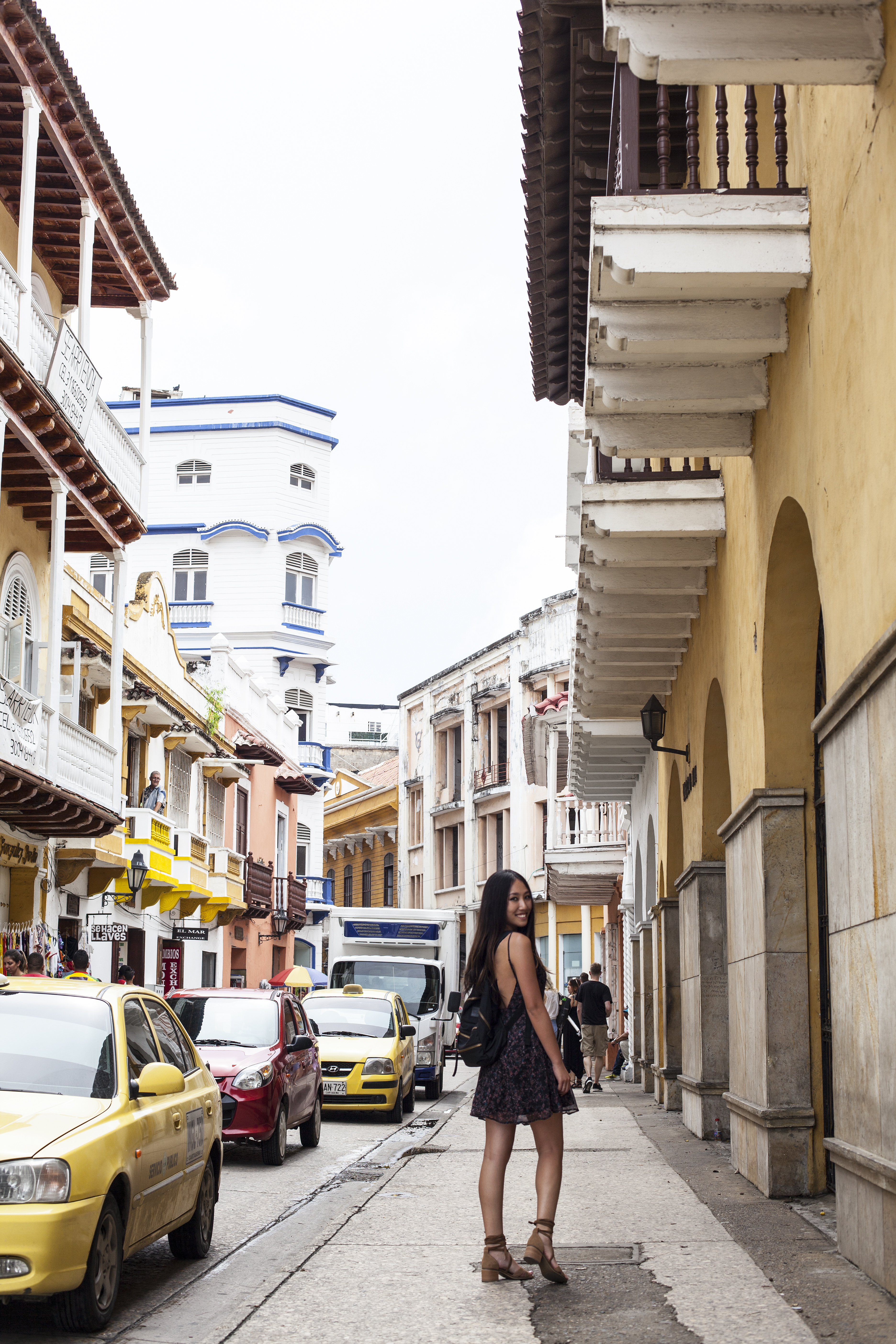 I booked my flight to Cartagena 3 days before my trip started.  My schedule seemed freed up for the next few weeks so I wanted to jet off.  I always get sudden urges to wander and get out of town, and this time I wanted to go somewhere unfamiliar that I knew nothing about. I wanted to be surprised and fall into the unexpected. Sometimes that mystery of not knowing elevates the excitement of traveling alone and discovering the world, and pleasantly surprises you and turns your opinions completely around when you realize your misconceptions of a culture.
I stayed in the Old City of Cartegena, within the walls and near the plaza where the famous clock tower is located. The first thing I noticed about Cartagena was all the colorful buildings that lit up the streets that and how the whole city was covered in artwork. Every building had so much character and a touch of historic beauty.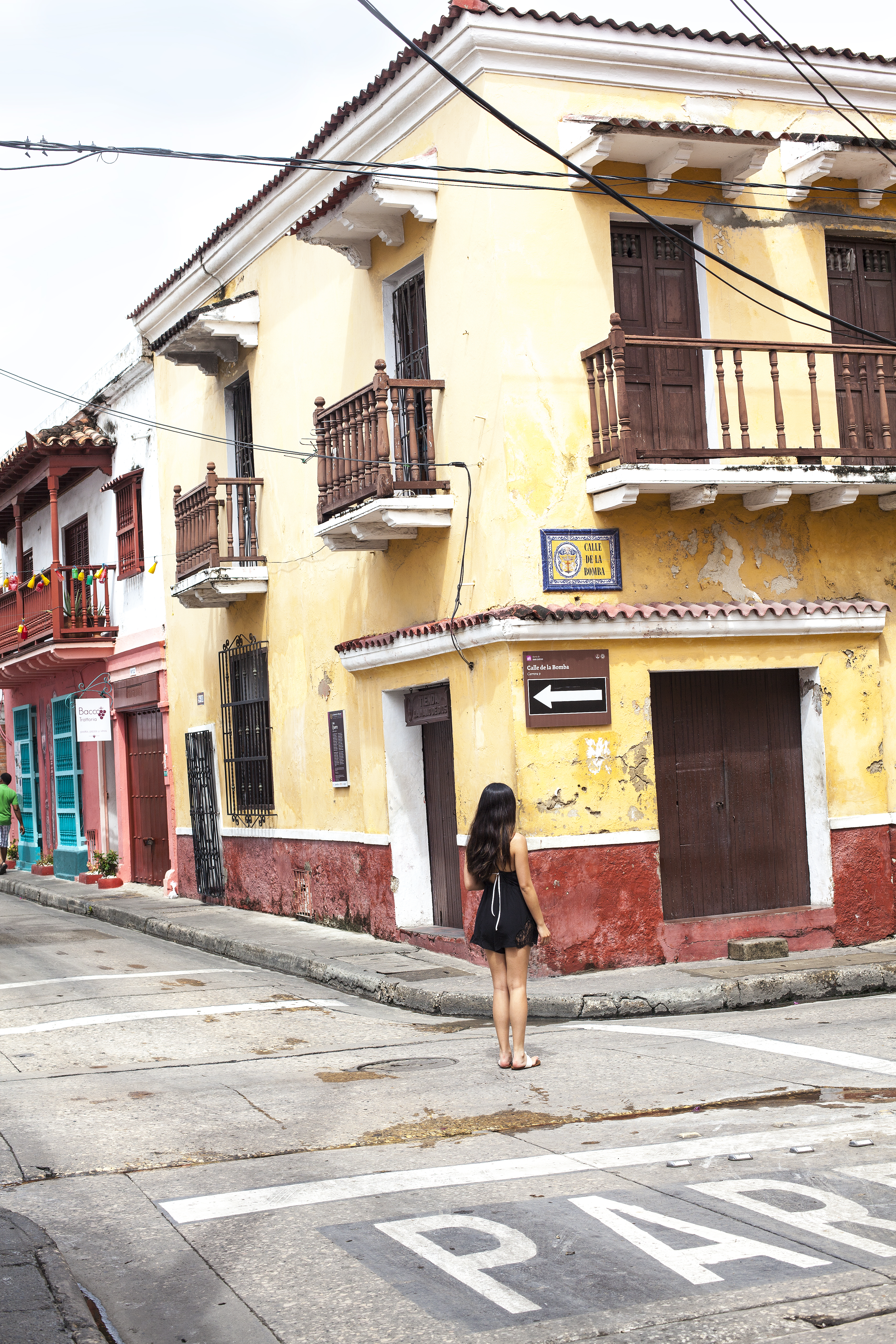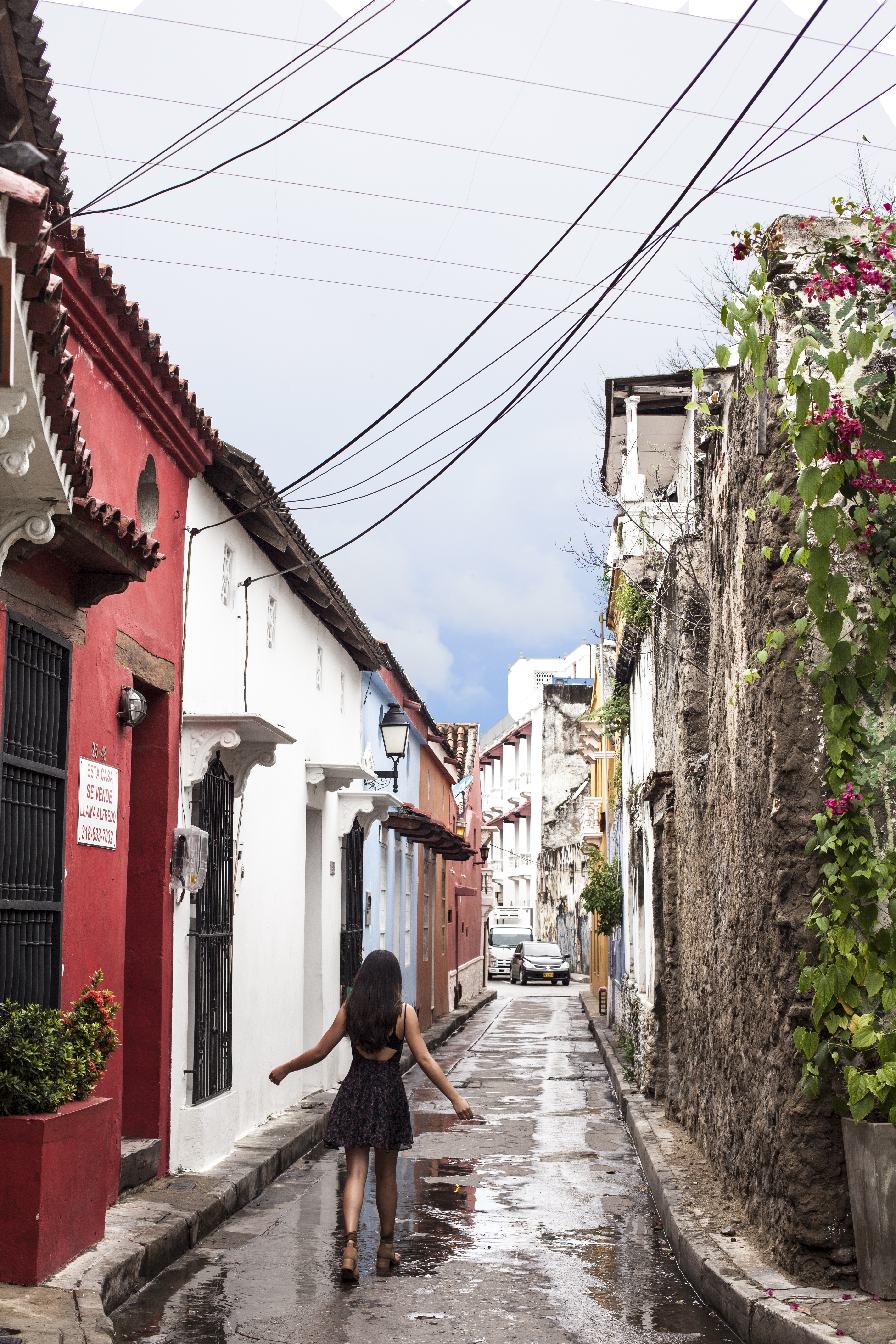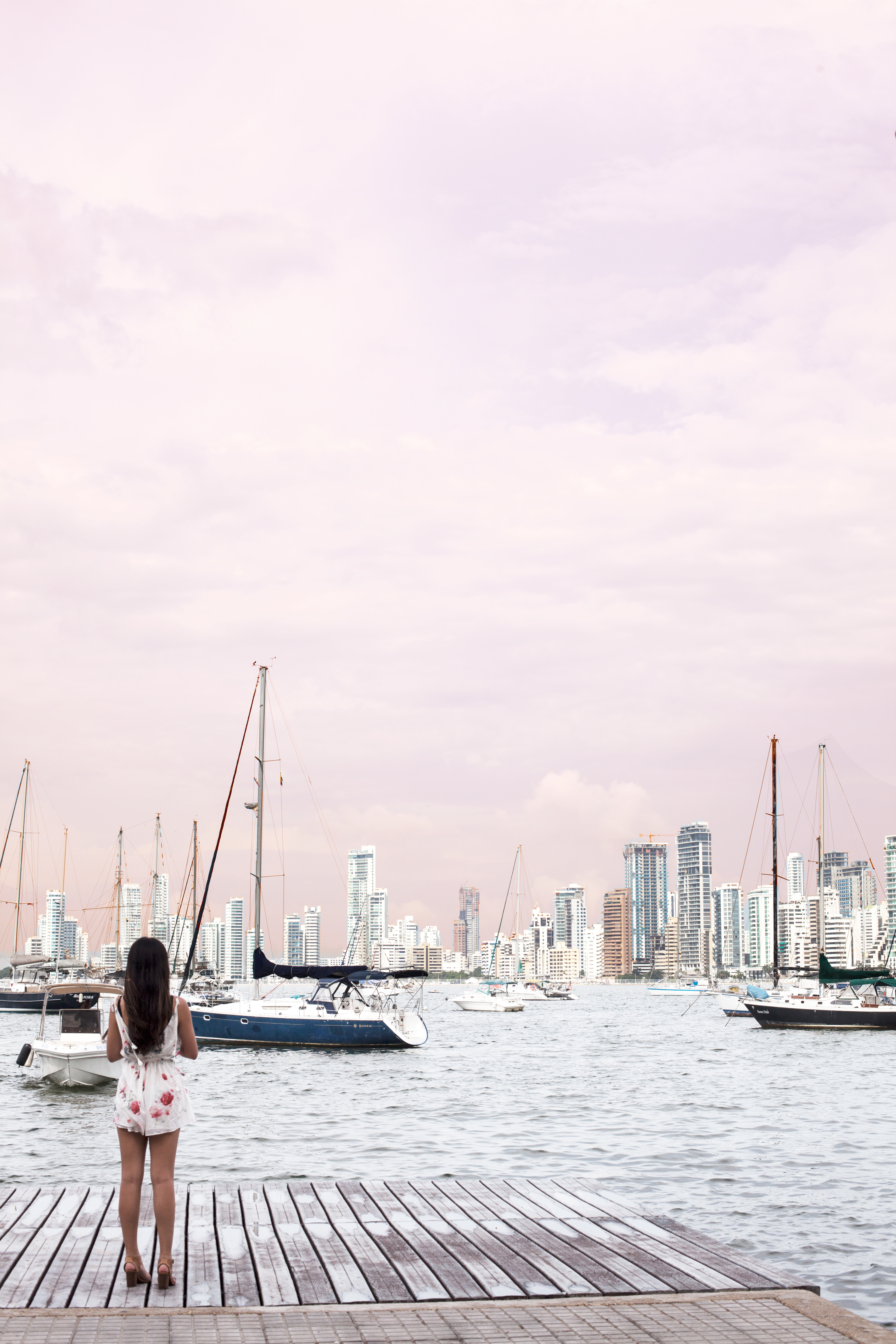 I found a really cool travel group to join and the itinerary looked like a lot of fun, and therefore off I went to meet up with them in Colombia. The tour company is called Fish Eye Journeys, and they offer all-inclusive experiences in Cuba and Colombia. Therefore I had everything pretty much planned out for me by them, from transportation, to food, sightseeing tours, activities, to the hotels we stayed at.
Traveling in this style is perfect for me. I have to admit that I am not the most organized person, and planning is the last thing I enjoy doing. I usually have no itinerary when I arrive to a new destination. I would just chat up the locals or make new friends and tag along with their plans. Of course there will be certain things that I would want to visit, but eventually I will make it there sometime during the trip and where ever the journey takes me. I also tend to plan all of my trips last second so that I don't get tied down weeks or months in advance, and I know with more certainty how my schedule looks when it is last second.  I usually like to book a one-way tickets. In the end this costs me more, but I prefer one-way tickets over being binded to a set itinerary and return flight schedule. This way I can go where ever I want next and as long as I want!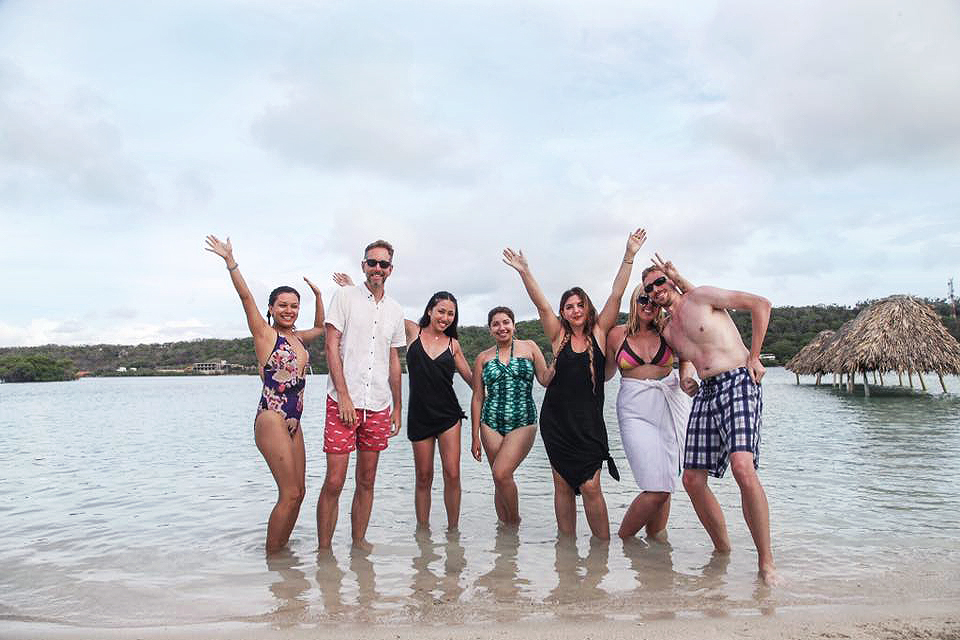 R  E  C  O  M  M  E  N  D  A  T  I  O  N  S
.. P L A C E S  T O  S T A Y ..
A Tres Pasos de la Havana x Stylish boutique hotel located in a 200 year old building. Near Cafe Havana.
Sofitel Legend Santa Clara Hotel x Gorgeous luxury hotel that use to be a former convent dating back to the 1600s. There are still many remains of the original architecture, and it is absolutely beautiful. The bar downstairs is great too.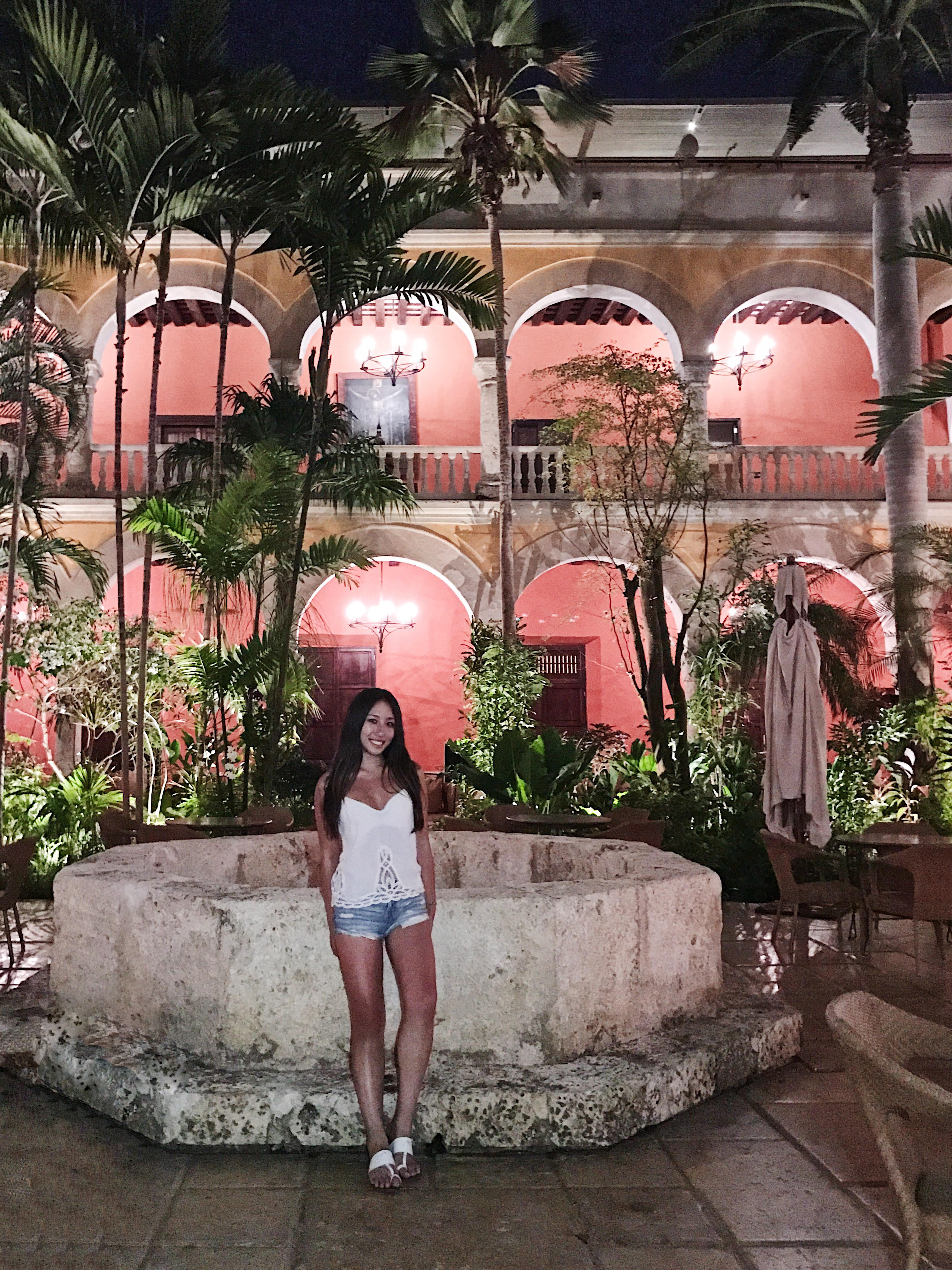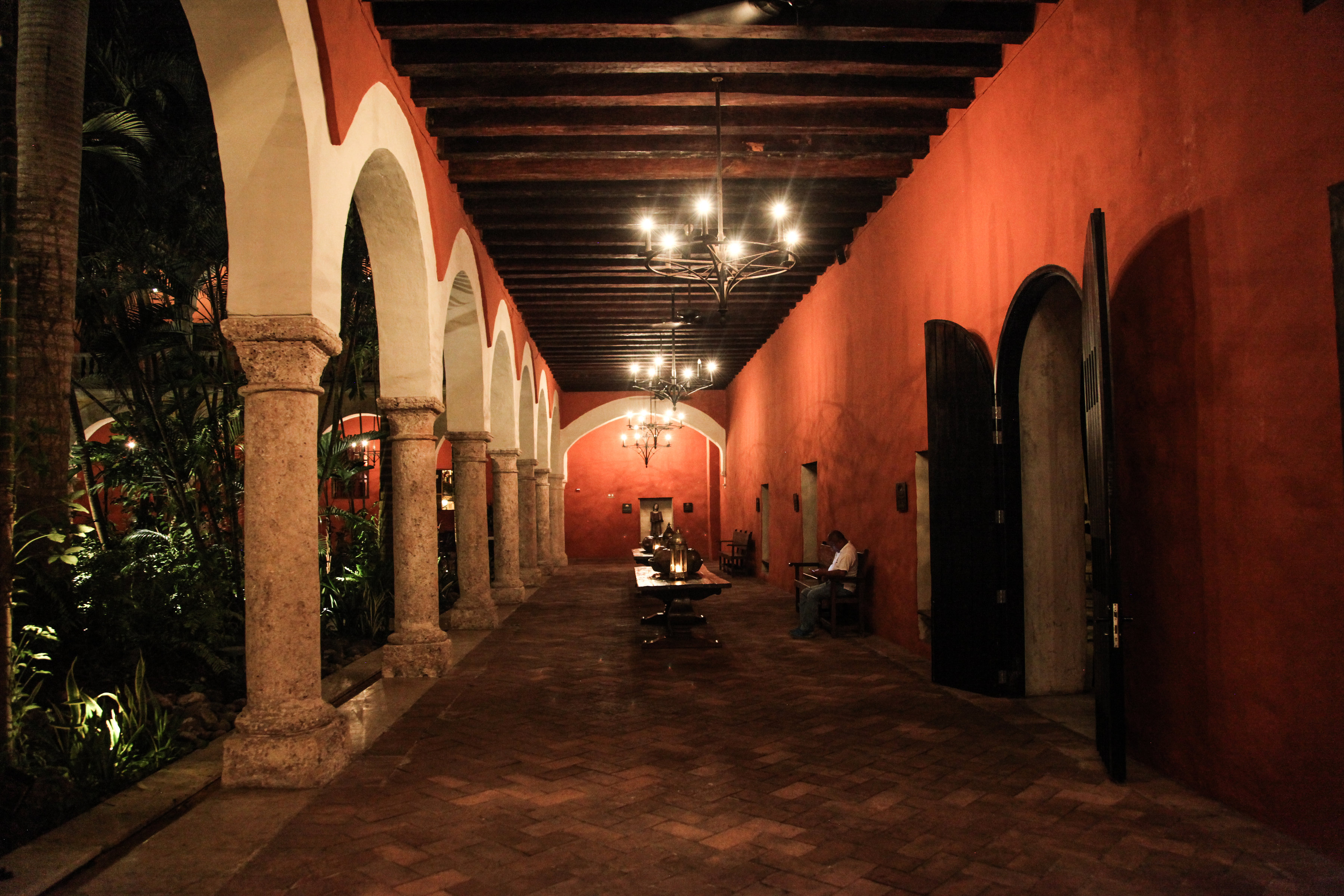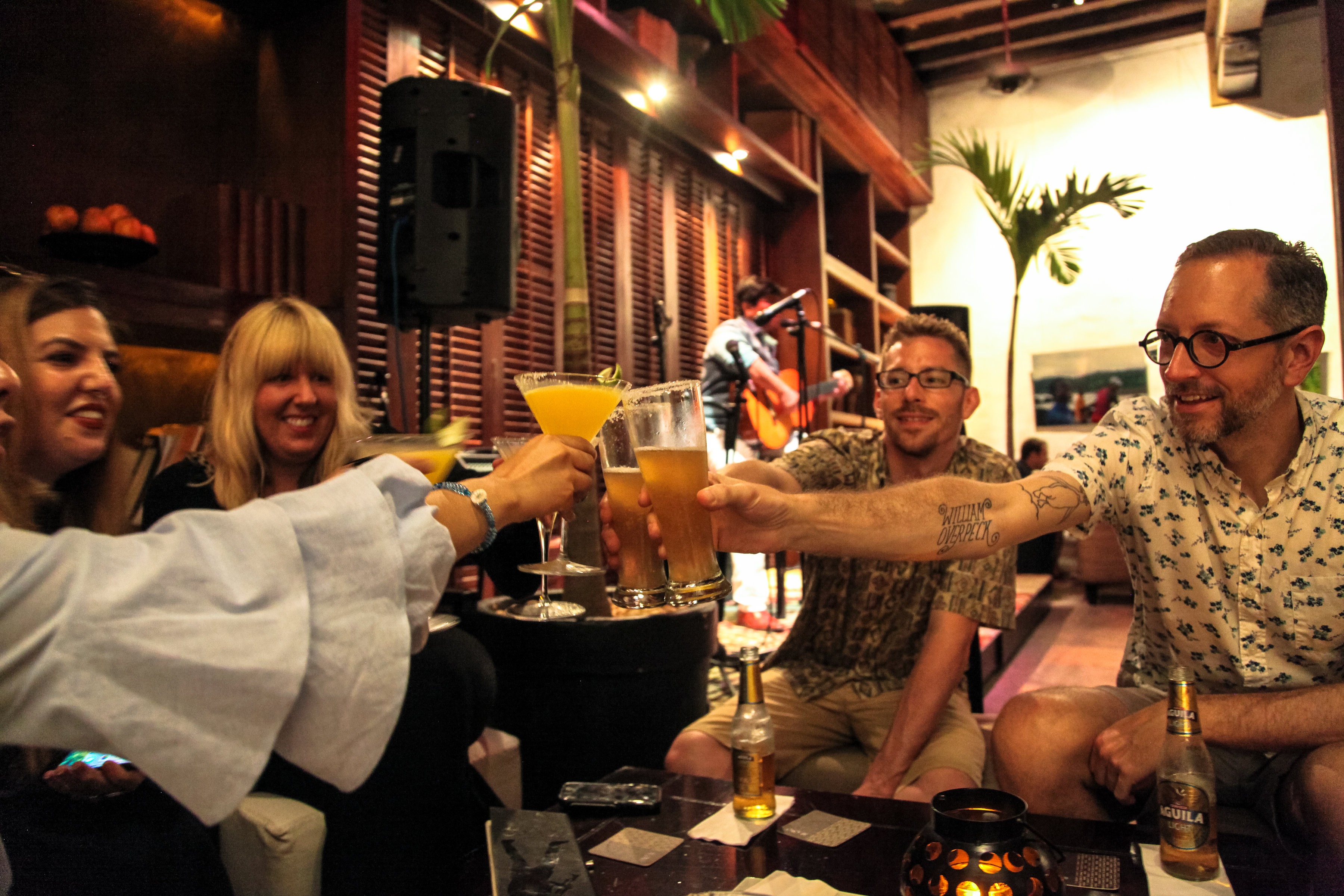 .. P L A C E S  T O  E A T ..
La Cevicheria x I think we ate here almost every other night. It is right across from the Sofitel Legend Hotel. This restaurant is located in an alley way where many street performers will come up to your table to perform for tips. I have witnessed some of the most talented dancers and performers while dining here.
Crepes and Waffles x This restaurant is so delicious! If you like savory crepes, and just amazing food in general, you have to try this place out.
La Mulata x For local food experience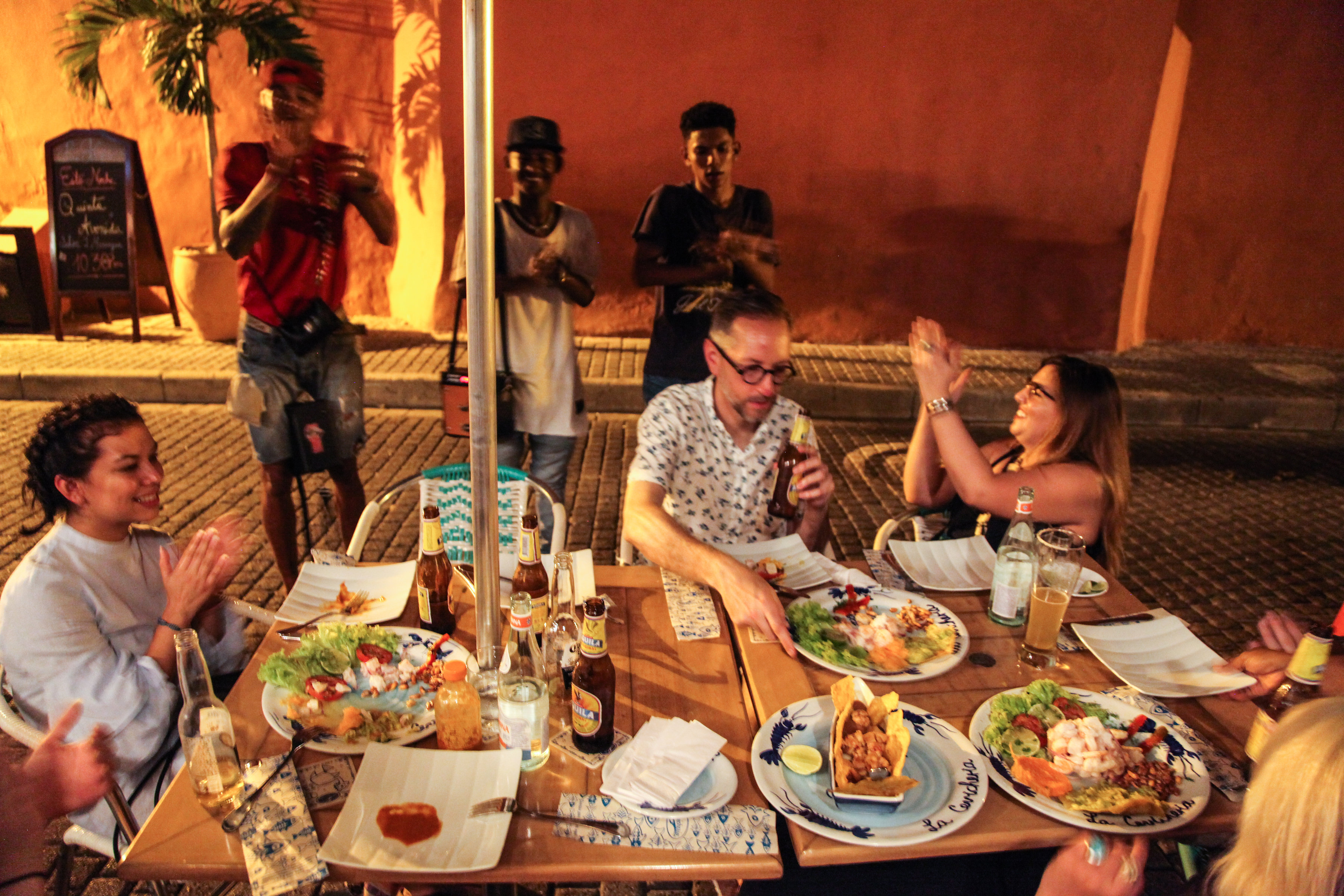 .. T H I N G S  T O  D O ..
Islas de Rosario, Baru x Take a boat to the Rosario Islands. The boat ride itself is an experience! Warning though, we were literally flying over the waves (going so fast) in the middle of the ocean. Such a rush!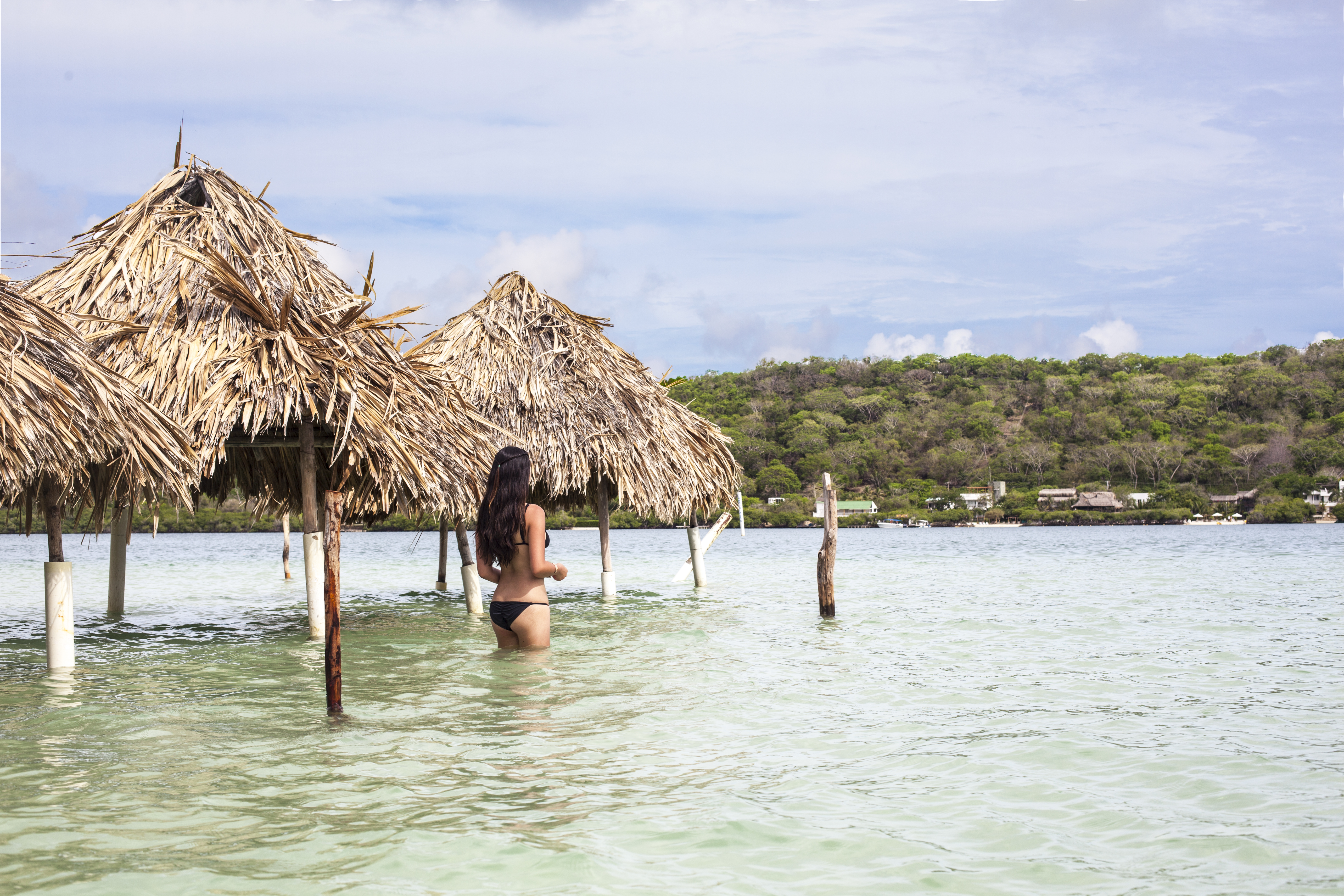 Cafe del Mural x If you are a coffee lover, you will love this little cafe in Getsemani. You get a whole tasting session of Colombian coffees, and also a demonstration of how it is all made.
The Torre del Reloj (Clock Tower) x  This is probably the most famous landmark in Cartegena, and our central meeting point for when we got lost. I navigated around the city by using this tower as the starting point, and I would know I was close to my hotel. The walls that extend from this tower separates the old city from the outside.
The Torre del Reloj is situated in a large plaza surrounded by restaurants and bars. There are food vendors, stray dogs, local music, and performers.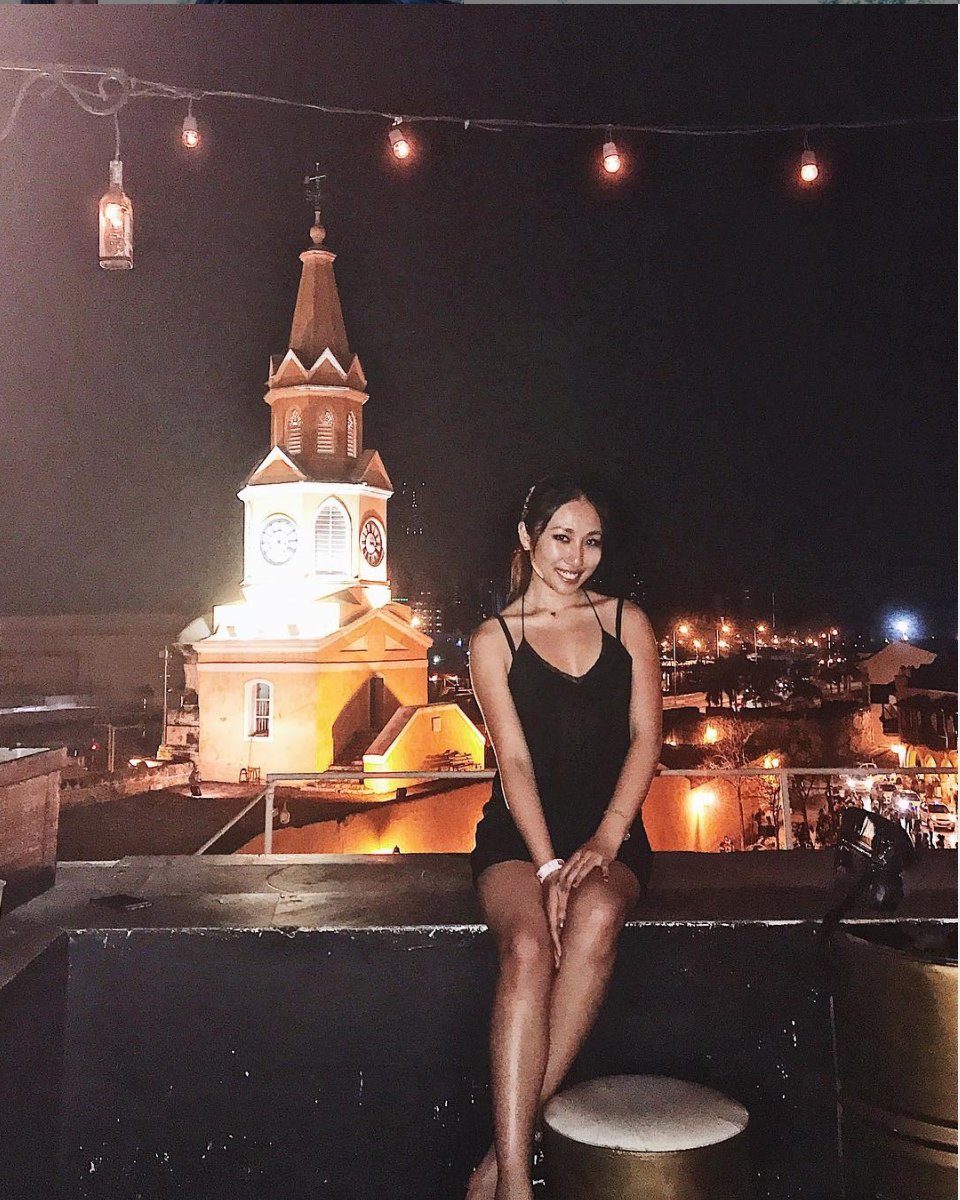 I was at first wary about visiting Cartagena because the weather forecast showed thunderstorms everyday for the month of May. However, the weather was beautiful everyday there, warm and sunny. I am so glad I took the chance I got to experience this beautiful city and culture. I definitely want to check out Medellin and Bogota the next time I am back in Colombia!